A delightful story and conversation about the time-proven keys to a happy, fulfilling life. Simple yet compelling, this book is full of wisdom to help you remember essential truths that will unlock treasures you may have forgotten were there.
Available in print & kindle.
This book is a good conversation starter for spiritual book clubs. Group discounts available. Contact me
More than a book, Your Inner Star is a a self-guided, creativity-igniting, design-your-own-way life igniting system.
The IGNITE Your Inner Star Program
comes with Discovery Guide, Joybook Journal, Creative Planning System and guided meditations for creating a life of joyful well-being.

Are you ready to play your way to a more radiant life?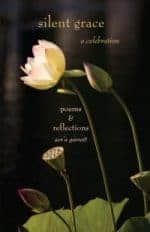 A beautiful collection of poetry & simple wisdom about seeing the miraculous in life. A celebration of becoming.
Please receive these e-books as my gift to you.
Reveal Your Brilliance
BE Simply YOU
One Circle at a Time