Find Your Simple
21 days to a more spacious life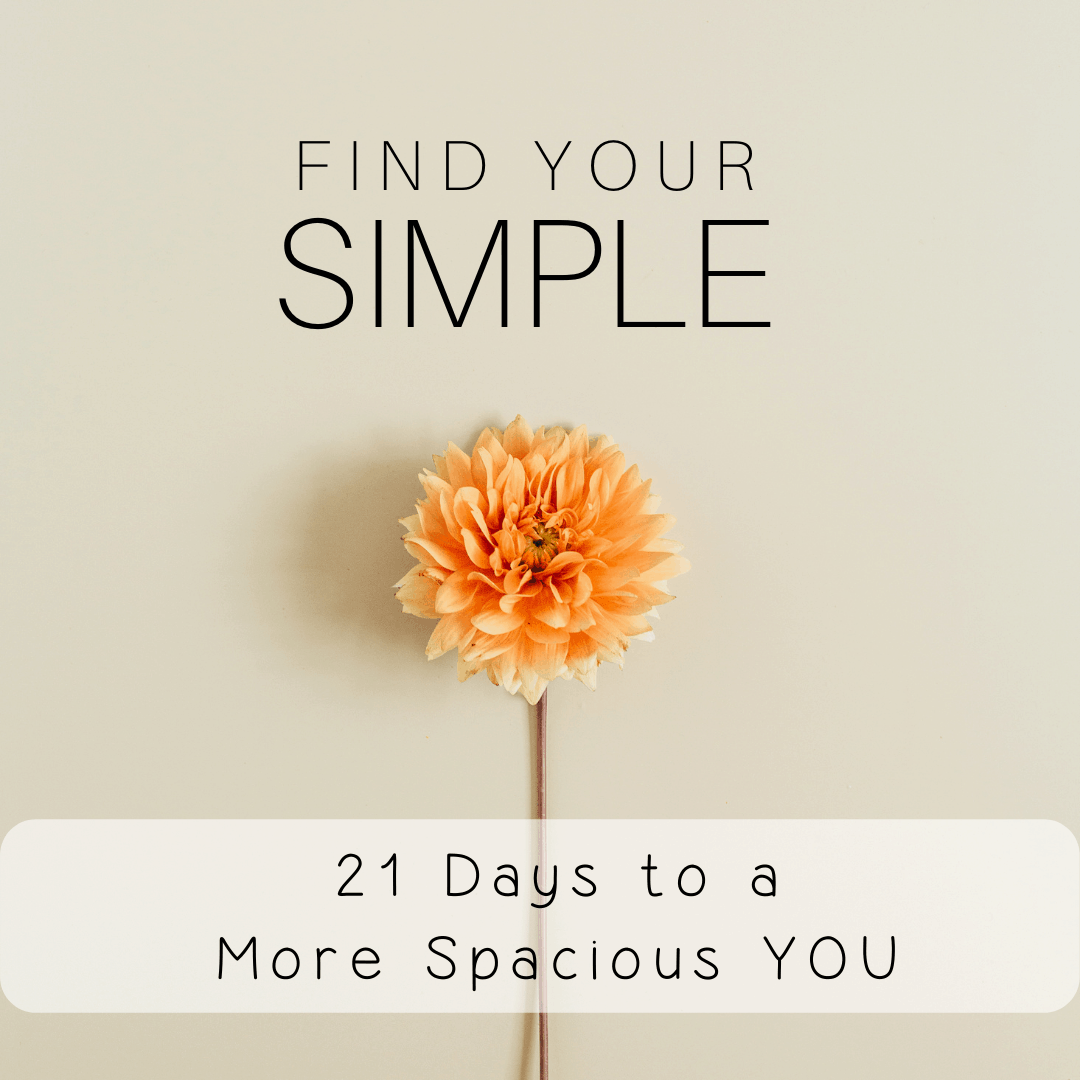 ☆ ☆ ☆
Here's what you can expect from this e-course:

Daily Inspiration (Email + Facebook): A Short & Simple Passage, Quote, Question, or Bite-Size Exercise designed to help you explore spaciousness while giving you light support for your physical clutter clearing. 
Weekly Workout (Your Home or Office): You get to choose how much time to give your focus project. Break it into daily sprints or a weekly workout.
Downloadable EBook: At the end of the 21 day challenge, you'll receive the daily messages in a summary form that you are welcome to use again & again!
Are you ready to clear some clutter & simplify your spaces?
We invite you on a 21-day bite-sized journey to discover your own brand of SIMPLE.
We'll guide you, one day at a time, to focus on clearing a few layers of physical clutter, while we also look at the mindsets, systems, and beliefs that can help us release extra layers of stuff & busy-ness to keep our spaces more spacious.
You'll receive a daily email with simple tips & focused actions; and if you choose to engage in our private Facebook Group, we'll share stories, successes, and challenges during this 21-day experience.
We look forward to Finding Our Simple…together!  -Sor'a & Sarah