When Happy People Get Depressed, Part 3

Another inner-conversation from last month's dip into depression…& an antidote for just about everything!
When Elizabeth Gilbert went on her epic journey to three countries to rediscover her passion, she began from a place of depression. At one point, she was literally on the floor of her bathroom wondering if she would ever get up.
I don't have the luxury right now of traveling to far-away lands, and besides, I want to get through these layers of emotional clutter faster than that. So I decide to go to the depths, to listen for what is beneath these layers of apathy, because I know this heaviness is not who I am. Elizabeth must be listening, because "Eat-Pray-Love" becomes a mantra that eventually pulls me from my place on the couch. I need to write this down.
As you probably noticed, the title of her book transformed a bit for me. My first thought is that this would also make a good book title, but I'm not quite ready to write another book. 😉 So let me give you the short version of how this simple mantra lifted me from my recent dance with depression and became my antidote for apathy.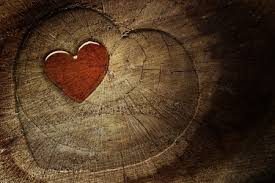 MEET. It's tempting to "EAT" my way through negative emotions, and I've definitely been craving my share of comfort foods lately; but I find that meeting the heaviness with full-on compassion and acceptance is much more productive.
When I resist what I'm feeling, it lingers. When I ignore the emotion or rush into something else, it comes back. When I simply acknowledge what is here, the emotion usually passes more quickly…or I discover something that needs to be adjusted.
As I 'meet' my depression fully, I discover a few lingering hurts and resentments that I didn't even know were here, stored in the garage of my mind. So I do what any life simplification guide would do…start organizing my physical garage. (Releasing physical clutter is often the best way to sort through mind clutter. 😉
While I'm sorting and organizing, my body tells me it needs more oxytocin, the happiness hormone. So I start deepening my breathing, moving my body, moving away from my computer, and having more sex. (Ha! Just seeing if you're still reading…a long hug will also increase your oxytocin.)
My energy begins to shift and lean into the next part of the mantra. My body needs more than just oxytocin. It needs some serious play.
Serious play? Ha! That makes me laugh enough to get out my hula-hoop and bubbles. Even depression doesn't have a chance now.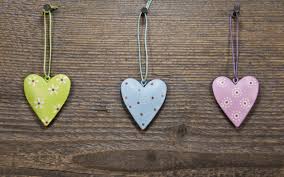 PLAY. What does play look like to you? It's different for each of us, so as long as you do something to move energy, meet the moment with curiosity, let go of seriosity by laughing, and love what you're doing, anything counts.
Normally, I'm quite good at play. I've created plenty of space in my life for what I love because I know that's what keeps inspiration flowing. All work and no play makes Sora soooooo not-shining.
But my attempts at play weren't really working, and when I came to write this article, a quote popped up on my computer that invited me to look at play in a new way.
"You often feel tired, not because you've done too much, but because you've done too little of what sparks a light in you."
But what if the things you are used to doing no longer spark a light in you? In the middle of depression, is it even possible to feel the spark?
What 'sparks a light' in me is a different kind of play. Play that keeps me engaged in life, participating in a way that moves me through the less desirable to persistently show up for the more important.
My depression is asking me to pay attention to where the spark is missing; which leads me to the final antidote from this 3-part mantra, which is not always simple.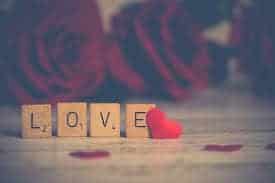 BE LOVE. I know what it means to love, but what does it mean to "BE" Love, and how is this an antidote for anything?
Perhaps it's the antidote for everything.
When I first tune into those words, my mind begins to consider where it is not being love, which is pretty much everywhere when I am stuck in my mind.
The mind might be able to think about the human emotion we call love, but only the heart knows love.
So I still my mind, breathe into my heart, and repeat the mantra.
Be Love. Be Love. Be Love.
And Love comes calling.
My dog jumps onto my lap, inviting me to pet her. I do.
A friend reaches out to let me know she's thinking of me. I reach back.
The telephone rings. Another friend needs a helping hand. I rise up and give it.
Love begins to move me, in the simplest of ways, to move myself into giving. As I give, my energy opens and more Love comes pouring through.
A spark ignites.
Love is always here. It will never leave.
As I embody Love by showing up for whatever is before me with an open heart, giving without thinking, I become a vessel for the holy to work through.
This is more than simply being loving. It is opening in ways the mind might not always comprehend…to move with compassion, to attend to the ongoing work of the world, even when it seems difficult.
I realize I've been a bit too isolated with my writing and connecting. Love is waking me up, through the lens of depression, to reach out beyond the borders of my simple, flowing life.
It's time to open wide the floodgates, to let even more Love through, to become even more engaged in giving what is waiting beneath the layers I've been shedding.
The timing is perfect. I have more than enough to give. The world is more than ready for this Great Love.
I feel the spark growing to a flame.
♡
♡
♡
Thank you for reading. Please reach out if you need a connecting hand…
When Happy People Get Depressed, parts 1 & 2: Don't Give Up & Welcome, Depression
And here's another antidote…my new book! Simply Enough: Create Space for What Matters