Sora Garrett
"It's time to stop searching ... and simply START shining"
Do you ever wonder what you could be doing to create a better world…without exhausting yourself in the process?
Would you love to have more time in your calendar, more meaning in your life…less clutter in your closets?
As a highly creative, sensitive (& organized) person, I've cultivated a life of spacious, joyful and generous flow.
Let me help you create more joyful flow in your life, too.
Simple?  Not always, but as we live with our hearts wide open, our days free of excess clutter, something magical happens.
We begin to SHINE as a solution for whatever is in front of us.
Join me in celebrating what's Good in the world, while I show you some simple ways to create Impact with your life.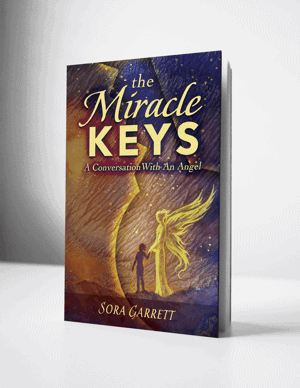 Mentoring
Personal or Group guidance for living a more spacious, joyful, and generously-flowing life.
Come to The Shine Salon (FB Group) for ideas, resources, and group support to create a life with less stuff & stress, more joy & meaning.
…or mentor yourself with one of my inspirational self-guided e-courses!
Ignite Your Inner Star: a self-guided, creativity-igniting, design-your-own-way life igniting system that will help you find your unique brilliance.
Find Your Simple: a 21-day program that will kick-start your journey to a more spacious life.
Inspiration
My monthly muse-letter is a love letter to your spaces, full of inspiration to keep you in full glow.
If that's not incentive enough, I will also help you discover your Organizing Superpower when you join my list.
Visit the Simply Shine BLOG for more.
 Create a miracle with me…
This is a philanthropy playground where 33% of everything I receive
through my programs goes to support grassroots change.
This is how we become a miracle for our world.
One small act of generosity at a time.
 Find my list of current projects HERE
Thank you for BEING (and being here).
I look forward to connecting!