Sora Garrett
Author . Mentor . Philanthropist
Hello & Welcome!
As a highly creative, sensitive (& organized) person, I've cultivated a life of simple, peaceful and generous flow.
Let me help you create a more spacious life, too.
Simple?  Not always, but as we live with our hearts wide open, our days free of excess clutter, something magical happens. We become a miracle for others.
When you're ready to create a more spacious, meaningful, radiant life where living is a joyous celebration of giving, I am ready to help you…
Quiet your mind. Open your heart. Turn up your Light.
Then Shine as if the world needs you.  (It does.)
Books
Books, E-Books and FREE Resources for creating your most miraculous life are waiting for you.
Simply OPEN to Receive!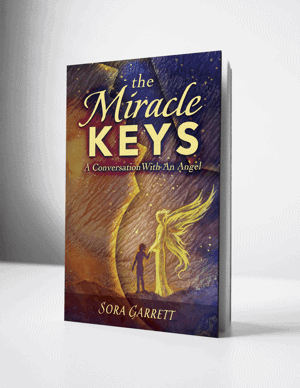 Mentoring
Personal or Group support for living a more spacious, joyful, and generously-flowing life.
Courses
Or mentor yourself with one of my inspirational self-guided e-courses!
Ignite Your Inner Star: a self-guided, creativity-igniting, design-your-own-way life igniting system that is FUN!
Joyful Simplicity: coming soon
Simplicize: coming soon
Inspiration
Reminders of what is Good in the world.  Simple whispers from my heart. Let them open yours. 
The Simply Shine BLOG and monthly muse-letter include poetic & practical support for creating a more spacious life.  
The MIRACLE Playground will show you SIMPLE ways to make a difference without going into overwhelm.
The Journey2Simple FB Group offers ideas for creating lives with less stuff & stress, more joy & meaning...as we support one another to stay in the field of possibility and #everydaymiracles.
Let's create everyday miracles!
This is a philanthropy playground where half of everything I receive
through my products & programs flows into the The Miracle Playground.
This is how we become a miracle for our world.
One small act of generosity at a time.
Thank you for BEING (and being here). I look forward to meeting you!