Musings & Miracle Whispers
Celebrating & Connecting to 
the simple, miraculous, everyday wonders of life.
Today was beyond words.
From sunrise to sunset,
it was pure WOW.
Celebrating birth. Honoring death.
Connecting with friends.
Being a catalyst for clean water.
Basking in LOVE all day through.
A perfect kind of day.
______________________
I wrote this simple note on Facebook yesterday, then woke up in the middle of the night…thirsty.
I had been dreaming about water.
I got up, drank a glass of water, and went back to bed.
But I couldn't sleep. I kept thinking about all the ways I take this simple convenience for granted.
In the course of that single, almost-perfect, day … I drank my morning glass of clean, safe water. I brushed my teeth, took a shower, shared tea with a friend, leaving my glass of clean water unfinished on the table. I got my car washed, took a walk by the river. More water. I had dinner with friends, 4 glasses of crystal clear water sitting between us on the table.
What made this day slightly less-than-perfect is that I wasn't fully aware of those simple, almost invisible blessings I was receiving at the time I was receiving them.
But I'm hyper-aware at the moment. I even got up in the middle of the night to write this because I didn't want to forget.
More Inspiration...
Monthly Muse-Letter
Simple whispers from my heart. Let them open yours.

Please receive these e-books as my gift to you.
Reveal Your Brilliance
BE Simply YOU

Do you believe?
You will after you read this delightful story.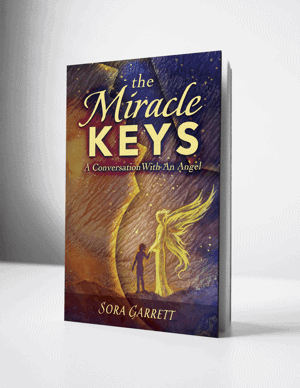 Available on AMAZON...
In print or epub.
________________

Also on Amazon:
YourInnerStar
SilentGrace