Simply Shine!
Celebrating the simple everyday wonders of life.
Spaciousness can often appear as emptiness, and it's easy to mistake that for a lack of importance.
Until we sit in the empty space for long enough to hear what is really going on beneath the surface of life…like in the ocean, where layers and whole ecosystems live in places we cannot see. Then, when we finally make time to peer into the deeper regions, we are filled with such wonder that it's almost impossible to speak.
Maybe that's why it's so hard for many of us to stay still and even want to live a more simple life. It can feel a bit boring compared to the more active, moving, inspiring life of a passionate creator.
I just got back from the ocean. It's not simple there. The ocean is full of complexity and intense creativity, yet it has a way of returning me to simplicity anyway.
At the ocean, I sit for hours watching grey whales spout and dive while listening to waves crash upon the shore. I walk for miles along that same shore, stepping over seaweed and jellyfish, marveling that these are the same elegant creatures I saw floating in the aquarium exhibit the day before. My childlike wonder is apparent as I attempt to capture that delicate elegance with my phone.
More Inspiration...
Monthly Muse-Letter
Simple whispers from my heart. Let them open yours.
Please receive these e-books as my gift to you.
Reveal Your Brilliance
BE Simply YOU

Do you believe?
You will after you read this delightful story.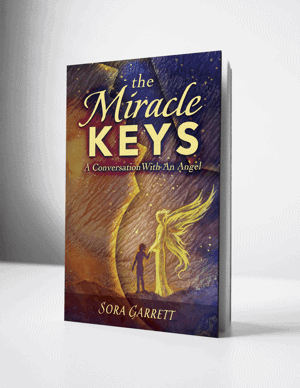 Available on AMAZON...
In print or epub.
________________

Also on Amazon:
YourInnerStar
SilentGrace