Musings & Miracle Whispers
Celebrating & Connecting to 
the simple, miraculous, everyday wonders of life.
(Reprint from May 2015) A miracle can be simply a sudden shift in perception that causes us to say WOW—an opening of eyes to a new way of seeing or being. This experience caused me to shift my attention (and my activity) for long enough that it got me thinking differently about a few important things. Mothering for one.
There they were: snuggled in a corner
right next to my garage door.
I could have easily walked right by,
missed the miracle of their soft presence.
At first, I simply watched, giving space &
knowing mama duck would be back soon.
She didn't come, so I did what any
good mother would do…dropped all my plans,
gave them a bit of nourishment
and O P E N E D to the rest of the miracle.
_____________________
My heart is still a bit tender for those darling ducklings that were, at least temporarily, abandoned by their mother.
To be honest, I'm still a bit astonished that mama duck could have left them in my driveway, where they most likely would have dehydrated had I not found them and saved them with a bit of water. (I can still see them splashing happily in the pie-pan as soon as I stepped back to give them space to drink.)
But nature isn't always kind and things happen that make our hearts go owww. I don't know for sure the babies were reunited with their mother. I do know they were revived enough by my temporary care to head back toward their watery home. My sense is that she was calling for them.
It's a miracle any baby animal gets to survive the trials of growing up in nature. It can also be a miracle to wrap our hearts around a tender moment such as this. read more…
More Inspiration...
Monthly Muse-Letter
Simple whispers from my heart. Let them open yours.

Please receive these e-books as my gift to you.
Reveal Your Brilliance
BE Simply YOU

Do you believe?
You will after you read this delightful story.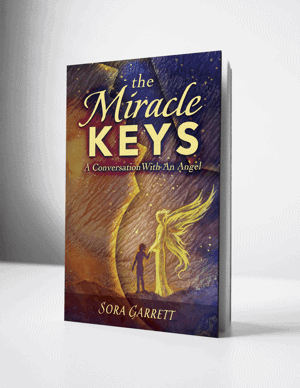 Available on AMAZON...
In print or epub.
________________

Also on Amazon:
YourInnerStar
SilentGrace