Simply Shine!
Celebrating the simple everyday wonders of life.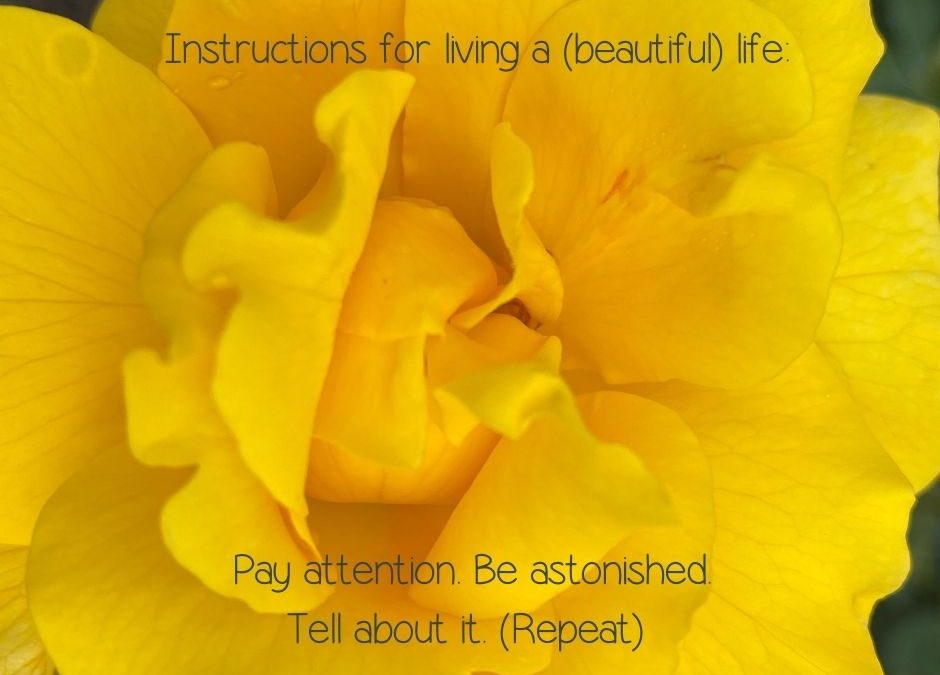 A perfect rose, captured
in one simple moment of awe.
You may see the beauty of a rose.
What I remember is this: my growing-up grandson, strolling through the rose garden, his legs now longer than mine. His sweet smile, given & received. Joy that lingers. Love that blooms.
One simple moment, exquisite
as a perfect yellow rose.
read more
Winter Stillness. Snowflakes falling, white on white. Twinkling lights, brightening the night. Fires burning to keep us warm. Hearts opening, friends linking arms. The space between notes, a silent sigh. Smiles between neighbors, stars up high. A memory of childhood,...
read more